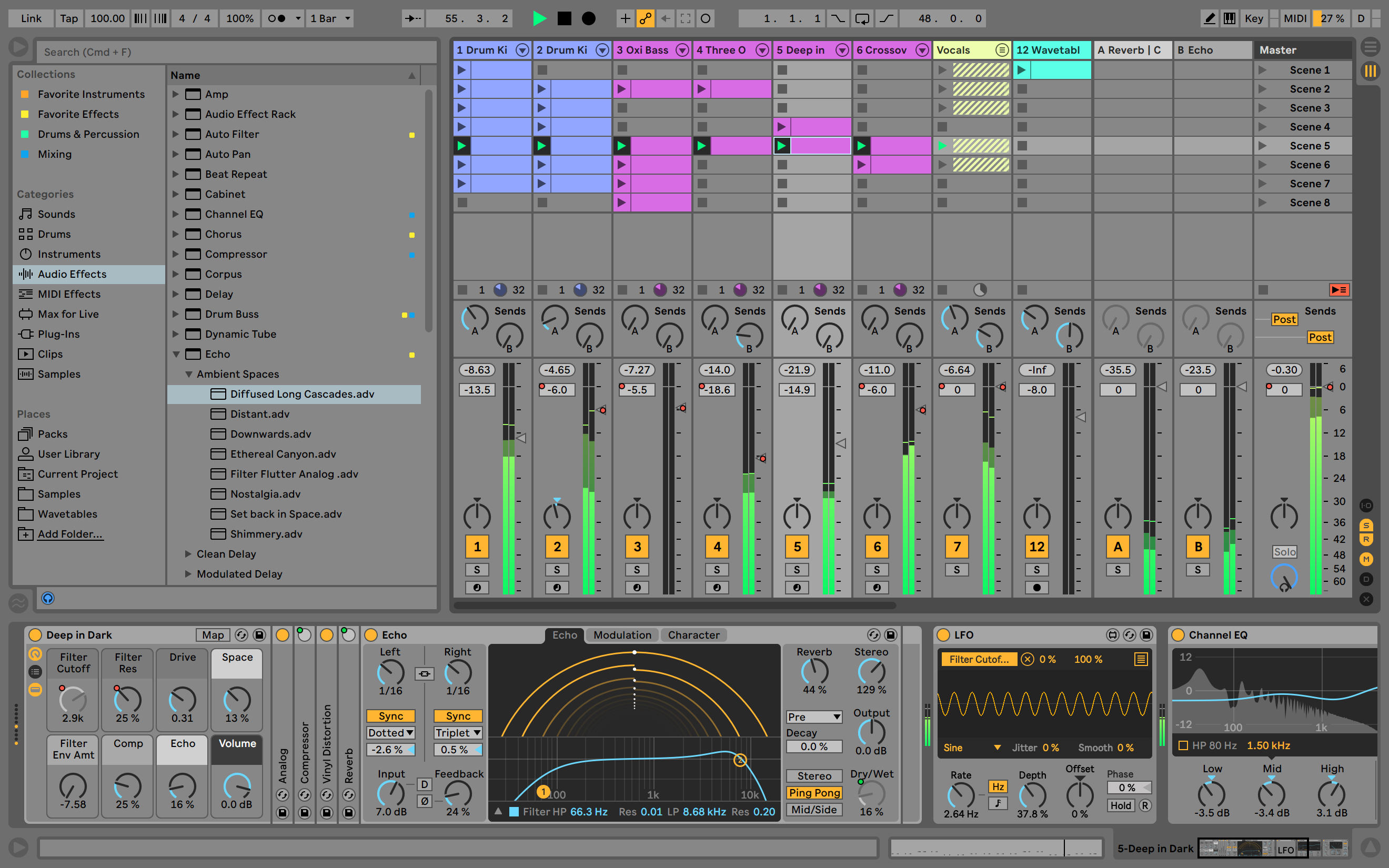 Posted on 05/15/2019 | By: Rogelio E. Cardona-Rivera
QED Lab Member Michael Clemens has had his paper Creativity Support for Novice and Sensory Impaired Users in DAWs accepted for presentation at the Doctoral Consortium at the 10th International Conference on Computational Creativity to be celebrated in Charlotte, NC, USA on June 17th through 21st, 2019.
In the paper, Michael presents his research plan for graduate school:
Michael wants to focus his research around creativity support for novice and sensory impaired users in Digital Audio Workstations (DAW). A DAW is a software application used for recording, editing, and producing audio and MIDI files. The main issue with these applications is the amount of knowledge needed to function autonomously within the system. To supplement this lack of intuition, users are often forced to watch tutorial videos or read through an absurd amount of documentation. Another issue he is focusing on with these applications is the lack of accessibility accommodations afforded to the user. The music industry has had a surge of popular "one-man-bands" recently who compose, record, produce, and publish their own music. This approach for getting into the music industry becomes more achievable to some degree because of the significantly reduced financial burden that is often associated with recording and producing music. The problem he finds especially concerning is that individuals with severed hearing and visual acuity do not have the same opportunities that fully abled individuals have to compose, record, and produce music autonomously within a DAW. His work will attempt to eliminate this opportunity disparity by creating a creative musical co-producing agent that will run within the specified DAW.
The first stage of the research aims to reduce the learning curve for novice user integration into DAWs, with a particular emphasis in Ableton Live. These users will be split into two subset populations based on their prior experience with audio manipulation and recording techniques. This split in the population will help determine whether having previous experience or exposure to audio manipulation in an analog domain has a direct correspondence to a faster learning rate within a DAW. A cognitive walk-through of the DAW will be used as the mode for data acquisition along with a brief semi-structured interview for a deeper understanding of the participant's musical background and their interest in music production. The deliverable at this stage will be a list of common pitfalls that novice users tend to have when implementing their musical ideas in DAWs.
The second stage of the research focuses on the accessibility accommodations within DAWs. This portion of the research will be used to gain a better understanding of the previous techniques employed to extend the accessibility of DAWs in either the software or hardware domain such as ProAccess. Although most of the research in this realm makes use of haptic feedback for visually impaired users, Michael will focus on accommodations within the software itself, rather than bootstrapping the affordances through an external medium. At this stage, Michael hopes to gain a sense of how to better enable users with sensory impairments to produce music. Pilot studies will be run on these different techniques through various prototypes in order to establish the best possible accommodation for these users.
The third and final stage of the research will be focused solely on the implementation of the creative music agent. This stage will be an iterative process with user testing at each milestone to ensure the final product is truly representative of a universally accommodating tool. The final deliverable will be created for use specifically within Ableton Live, but the concepts are transferable to any common DAW.
SHARE