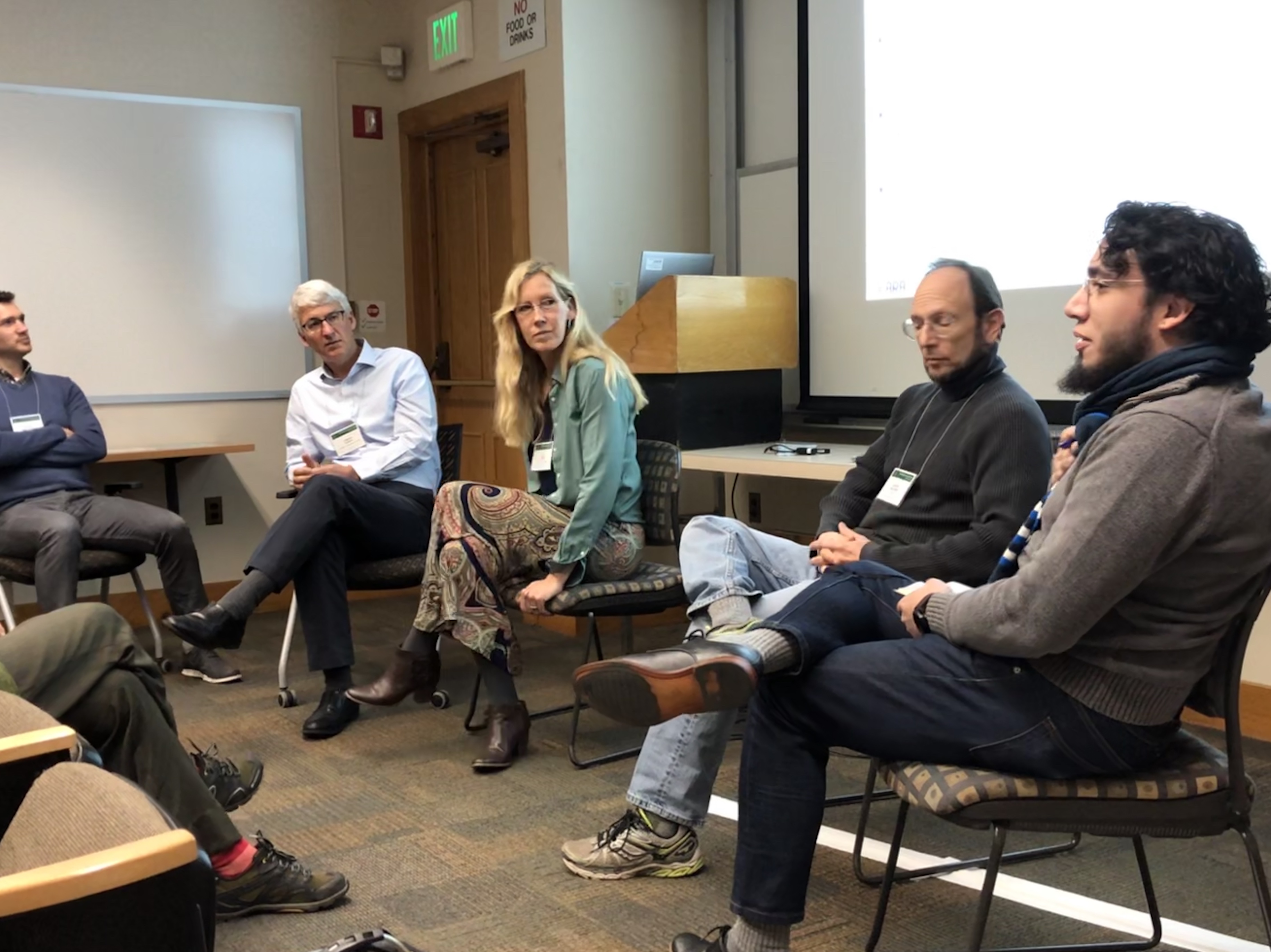 Posted on 03/26/2019 | By: Rogelio E. Cardona-Rivera
Rogelio E. Cardona-Rivera, QED Lab Director and Assistant Professor of Computing and Entertainment Arts and Engineering at the University of Utah, was invited to participate in a panel on Prospective Cognition and Narrative at the 2019 AAAI Spring Symposium on Story-based Intelligence, celebrated at Stanford University in California, USA.
The panel was moderated by Adam Amos-Binks, Chief AI Scientist at Applied Research Associates, and included the panelists:
Andrew Gordon, Director of Interactive Narrative Research at the Institute for Creative Technologies at the University of Southern California
Kelly Neville, Research Scientist at Soar Technology, Inc., and
Dan Shapiro, Adjunct Professor of Computational Media at the University of California at Santa Cruz.
The panel discussed "Prospective Cognition," a form of anticipatory thinking, specifically targeting the role of narrative around this cognitive process. The discussion was based around the following questions:
Does prospective cognition drive character expression?
How can an agent act to produce a desired belief state in others?
How might we account for the role of narrative expertise/fluency in prospection? Are novelists better at prospection than others? Or are they a good novelist because they were already good at prospective thinking?
Under what conditions does prospection develop greater/lesser detail? greater/lesser accuracy?
On what narrative detail does prospection depend?
SHARE